Impact
Your Donations Change Communities
When you donate or shop at Goodwill, communities do thrive.
Did you know that hundreds of people in your community receive services from Southern Oregon Goodwill each year? With every donation and purchase, you help us fulfill our mission of providing vocational training and job placement services to people with barriers to employment.
Annual Goodwill Impact By The Numbers
We endeavor to serve more individuals year after year through the support of donors and shoppers like you. With your help, we're making a growing impact on the local economy, the environment, and the lives of those who enter into our programs.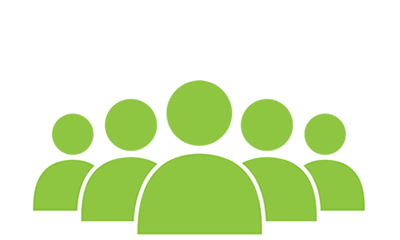 300 people employed
people employed through Goodwill programs
$8.3 million in wages
paid to Goodwill Associates
5 counties served
throughout Southern Oregon and Northern California
Environmental Impact
From its inception in 1902, Goodwill has been a national pioneer and innovator of "green" business practices. Locally, your Southern Oregon Goodwill diverts more than 8 million pounds of household goods from landfills by recovering the value of unwanted goods.
8 donation locations
5.2 million pounds of items diverted from landfills
Emergency Assistance Vouchers
Dating back to 1998, Southern Oregon Goodwill provides tens of thousands of dollars worth of emergency-assistance vouchers annually to community service agencies across our region, to help people in need of clothing and home essentials.
By partnering with over 75 other nonprofits and community groups, we are able to serve more people who have the greatest need.
While Goodwill's donations are the major source of funding for our mission, we are also called to address the varied needs of the communities we serve.
The voucher program is just one more way that your donations are being reinvested locally.